Choose Location(s)


Financial Considerations
Back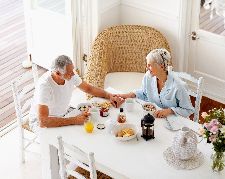 Is a Long-term Care Insurance Policy (LTCI) Suitable for You?
Even though you may never need long-term care insurance, you will want to be prepared in case you ever do. Long-term care is very expensive. Although Medicaid does cover some costs associated with long-term care, there are strict eligibility requirements; for example, you would first have to exhaust a large portion of your life savings. And since HMOs, Medicare, and Medigap do not cover long-term care expenses, you will have to find alternative ways to pay for most long-term expenses. One option is to buy an LTCI policy.

However, LTCI is not for everyone. Whether you should buy one depends on various factors, such as your age and financial circumstances. Consider purchasing an LTCI if the following apply:



You are between the ages of 40 and 84

You have significant assets to protect

You can afford to pay the premiums both now
and in the future

You are in good health and insurable


Designing a Policy that will Work

What Will it Cost?
Theres no doubt about it: LTCI is often expensive. Still, the cost of LTCI depends on many factors, including the type of policy that you purchase (e.g., size of benefit, length of benefit period, care options, optional riders). Premium cost is also based in large part on your age at the time you purchase the policy. The younger you are when you purchase a policy, the lower your premiums will be.

What to Buy
If you sit with a salesperson and reach a point where you cant afford the policy you should have, do not bargain down the benefits just to fit the premium into your budget. A partial solution by way of a LTCI is oftentimes no solution at all, because without the ability to get all the bills covered, you may well be looking at Medicaid to have the long-term care bills paid, in which case the payments from the LTCI will be of no assistance to you. It is better to do your homework before inviting a salesperson to visit with you and determine ahead of time the coverage you should have. Here are some rules of thumb to consider:

You should plan on buying enough coverage, which combined with your disposable monthly income, will provide at least $400 per day of coverage. For example, if your retirement income from all sources is anticipated to be $150 per day and your anticipated expenses (not including long-term care bills) is $50 per day, you should allocate the excess $100 per day toward care costs. In this example, you should procure a policy that will pay $300 per day in benefits. Since there are many variables at play, careful consideration needs to be given to arriving at the disposable income calculation.

You should buy a policy that pays lifetime benefits. Salespeople will likely try and relate to you that the average person lives in a nursing home less than three years, and they would be correct. However, if a person is dealing with dementia-related issues, the stay will be closer to eight years than three.

You should buy a policy that has a long elimination period. Generally, policies will have an elimination period between zero and ninety days, but most people have the ability to pay for care needs beyond ninety days, yet largely cannot afford payments for more than a year or two. That means people should buy a policy that will pay a lifetime of benefits, if called for, but will not pay the first six months to a year of payments. The longer elimination period allows you to have a lower premium as well. And though it is likely that the longer elimination period will result in your having to wait for the benefits to begin, it is usually a better way to buy the policy.

Finally, you should buy a rider that will allow the policy benefits to keep up with inflation. There are two types of riders: a compound increase rider or a simple increase rider. Though the compound increase rider may be better, it is important to have some type of rider, even if it is just a simple rider.